Personal Note from Liza Kolt (sic), Exclusively for ThePornAgency.com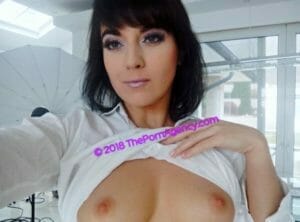 Hello! I'm Kolt, Liza Kolt!
Sorry, always wanted to start like this) I'm an adult movies actress. Originally I'm from Ukraine but now live in Europe. I love my job and really can say that was born for porn. I tried so many things (including teaching at the university, not kidding) but only porn makes me happy and gives me the life i want.
I like to be from the different sides of the camera. And producing of a good scene turns me on not less than acting. I'm absolutely crazy about filming and when they ask me about my hobbies or off-porn life i have nothing to say, frankly speaking) My hobby is porn, my regular life is porn, my dreams are full … you know)
But, of course, i have interests except adult industry. I'm a huge animal lover, really love to cook (maybe because it sounds like "cock"))), have passion to poetry, dancing. Have plans to improve my skills in pole dance in order, yes, you're right, to include this in my porn scenes)
Xoxox, L.
Liza Kolt's Stats
Lizaveta K's Social Media
Are you as enthusiastic about the porn industry as Liza Kolt is? Are you ready to become the next big international pornstar, like Liza? Apply online with The Porn Agency today!